Search Data Reveals Top 25 most popular footballers haircuts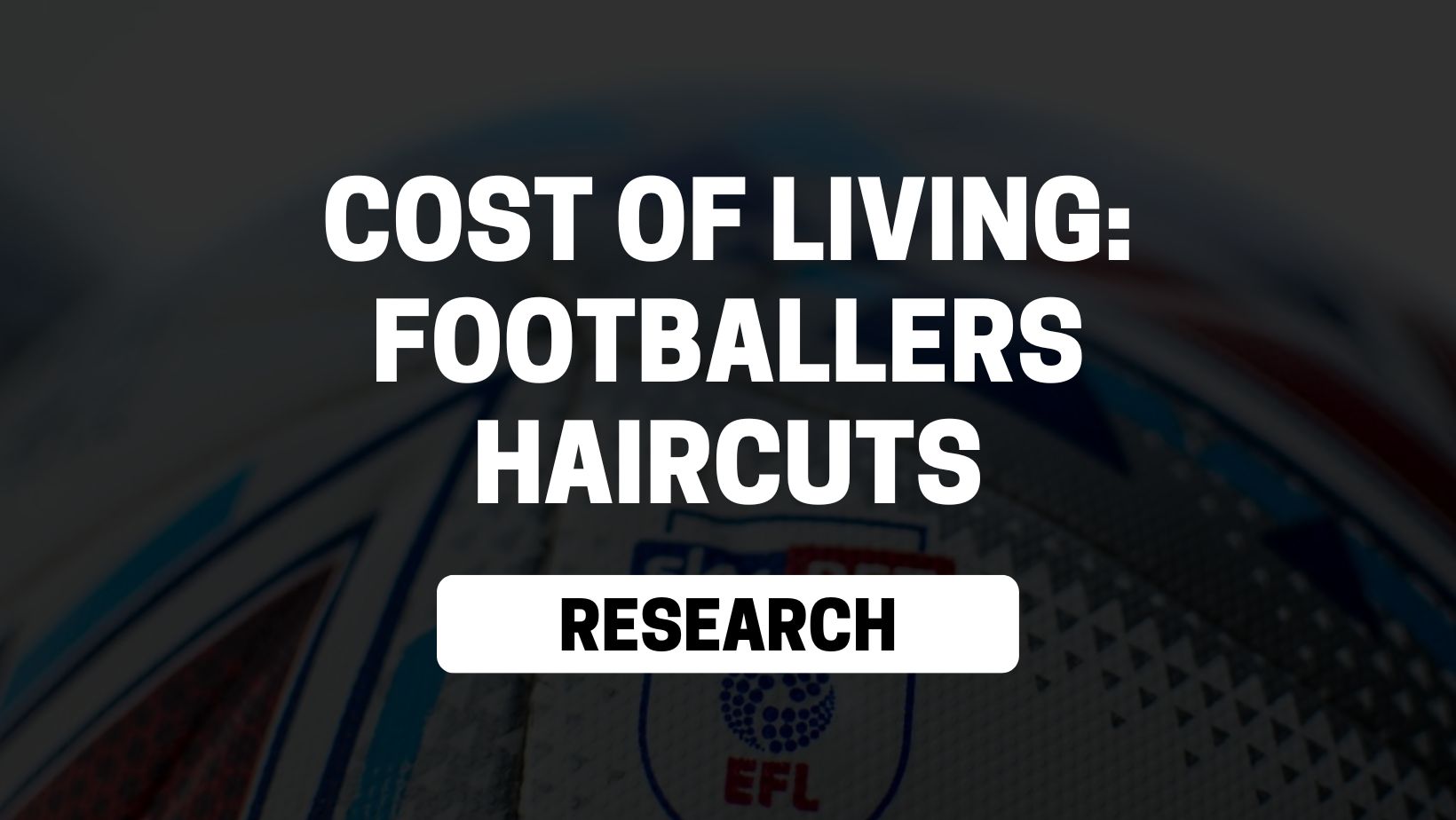 With the cost of living crisis in the UK many families are looking at ways to save money.
The hair and beauty industry generated an incredible £5.5bn in turnover in the UK 2020-21 (Source: NHBF)
Families are looking to save in any way they can.
With the cost of living crisis more and more parents are looking to cut their kids hair at home – and with footballers now role models for thousands of children in the UK many want to copy their heroes both on and off the pitch.
But which footballers hairstyle is the most popular in UK households?
Analysis of Google's search data shows that online searches for 'football player haircuts' has exploded in recent months as fans look to emulate their on pitch idols.
A new finding by google search intelligence website www.searchmetrik.com revealed that Manchester City's Phil Foden tops the monthly google searches in the UK with a whopping 31,000 queries.
UK Most Searched Footballers Haircuts (Monthly Figures)
1 – Phil Foden Haircut 31,000
2 – Ronaldo Haircut 8,800
3 – Jack Grealish Haircut 6,700
4 – Mason Mount Haircut 3,600
5 – Aubameyang Haircut 1,800
6 – Gazza Haircut 1,600
7 – Eden Hazard Haircut 1,200
8 – Neymar Haircut 1,100
9 – Lionel Messi Haircut 1,000
10 – David Beckham Haircut 900
11 – Paul Pogba Haircut 700
12 – Jude Bellingham Haircut 600
13 – Dele Alli Haircut 600
14 – Ronaldo (Brazil) Haircut 500
15 – Harry Kane Haircut 500
16 – John Stones Haircut 500
17 – Ivan Toney Haircut 500
18 – Declan Rice Haircut 450
19 – Sergio Aguero Haircut 450
20 – Marcus Rashford Haircut 400
21 – Bobby Charlton Haircut 400
22 – Kai Havertz Haircut 350
23 – Roberto Firmino Haircut 150
24 – Eling Haaland Haircut 60
25 – Mo Salah Haircut 40
Key findings:
Phil Fodens May 2022 blond short back and sides haircut is the most popular with over 31,000 searches each month
Ronaldo still has interest despite his waning popularity with the Old Trafford faithful with 8,800 searches a month
Jack Grealish is making an impression on and off the pitch following his Man City move with 6,700 searches a month
Gazza and David Beckham continue to be popular with their haircuts of yesterday remaining a favourite with fans throughout the decades.
Ronaldo's (Brazil) still has the interest of the public after the Brazilian shocked the world with his infamous barnet at the 2002 World Cup.
The Bobby Charlton comb over still makes the list despite the England great retiring in 1976
Erling Haaland may be making EPL scoring records but fans don't appear to rate his hairstyle with only 60 searches a month.
Things are going from bad to worse for Liverpool as Mo Salah brings up the rear with only 40 searches a month for the Reds star.


Any football fan has always had a preference when it comes to players and their favourite haircuts – from Beckham's Mohawk to Ronaldo's 2002 World Cup masterpiece, the UK public has seen it all.
But whose is your favourite?
It all started in the 1960's where Sir Bobby Charlton's barnet was introduced to world football as a famous comb-over.
Throughout England's success at the 1966 World Cup, many people still search for Charlton's lucky haircut and it is even more popular than Mo Salah's with 400 volume searches in the UK, compared to the Egyptian's 40.
As we skip a couple of decades, there was a new and trending hairstyle with Paul 'Gazza' Gascoigne now making the headlines.
With a famous dye of blonde for the nation's sweetheart ahead of Euro 96 – it was a haircut replicated across the country for England's number eight who once again displayed a lucky charm after several thrilling performances.
Gazza's inspirational cut is still talked about today and even produced four times for searches than Charlton's hair-do with over 1600 searches per month.
This probably why we saw it once again at Euro 2020 with Phil Foden's perfect replica of the haircut as the Manchester City midfielder rocked this up and down the country before reaching the final as England lost to Italy on penalties.
Children and adults from across the country were soon requesting a short back and sides ahead of the competition with boxes of blonde hair dye almost running out on shelves in super markets as Foden's haircut continues to be a hot topic.
He currently sits top of the search charts with an incredible 31000 searches per month which is sitting happily at the peak with Ronaldo's 2002 cut coming in second with 8800.
A few other shocks come from Erling Haaland who looks to be on top of the world right now – but his hair isn't so popular with just 60 searches per month.
His teammate Jack Grealish sits at the other end of the scales with the third most popular searches as his slicked back undercut continues to be the topic of conversation late into 2022.